"Holy Cry "exhibition will open at June 30,2019 at the Hopofid gallery. This time will show the artworks of mixed media on cloths series by Poonkanchi . The freedom of creation and craftsmanship, for the artist's deep subconscious creation, presents a simple and authentic spiritual character. All are welcome to visit.
————Hopofid Gallery
"HOlY CRY"
ARTIST STATEMENT
A few days before the exhibition was ready for exhibition, I was having a fever and dizziness. After a while, my nose was sore until I saw the artworks with perfect lighting. It may be a blessing to have a small illness, because when there is no power, I will cherish the exhibition when I alive.
These cloth works began to be created in early 2019. The idea was that in the last solo exhibition, the high-speed rail car that was stuck in the ditch in the rainstorm in 2017, when I was on the way to Wuhan, I remembered the 2014 artworks. Because (2014)it is a resident creation, experimental and leading are all in me, cloth has always been my favourite medium. In 2013 and 2015, there were also some pieces of cloth works, but this time in 2019, more than a dozen exhibits, And also some small-sized and other-half unfinished cloth works too. All began in the experimental art creation class in 2007.
Perhaps it is unclear, you can look at the work to add, like cloth can not be separated from the influence of youth age handmade and other Dolls culture. Life has always been inseparable from the cloth, such as clothes sheets ……
Crying may be a manifestation of pain. Maybe not, there is not necessarily something, but when you cry, you will definitely remember something. There is no before and after, but it broke out, it must be cumulative, but I forgot what it was at the time, remembering the mood, the real feeling.
The HOLY is not necessarily sublime. The HOLY is certainly inviolable, isolated, and only intimate. Need a pair of pure eyes to watch this fact, the moment of existence together. I heard that the subconscious will not forget anything.
I probably want to write anything and write something, not looking for relevant literature. The main ingredient of creation is the heart, not the line-by-line dictionary can explain . I am not a distant archaeological site, I am only a product of 1987. It seems that there have been no new sentences in the past thirty years that deserve to be quoted or remembered. But life, living in the blood is old things, old and unbearable. I had to use the best way to experiment with the possibilities. Humble and confident.
————POONKANCHI
2019.06.28
Exhibition Photos: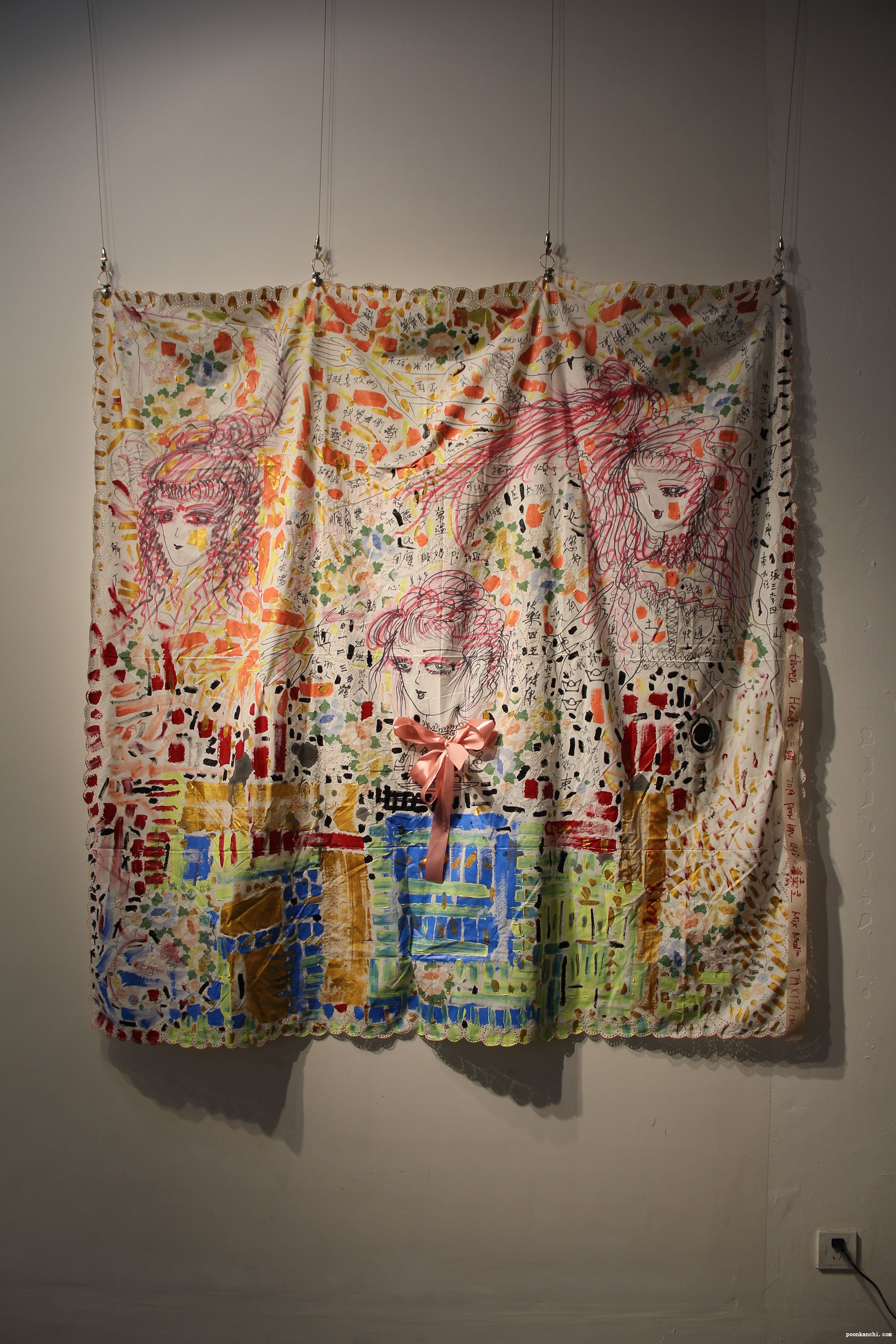 三頭 179x173cm 2019 綜合媒介 潘柬芝 Three Head Mixed media POONKANCHI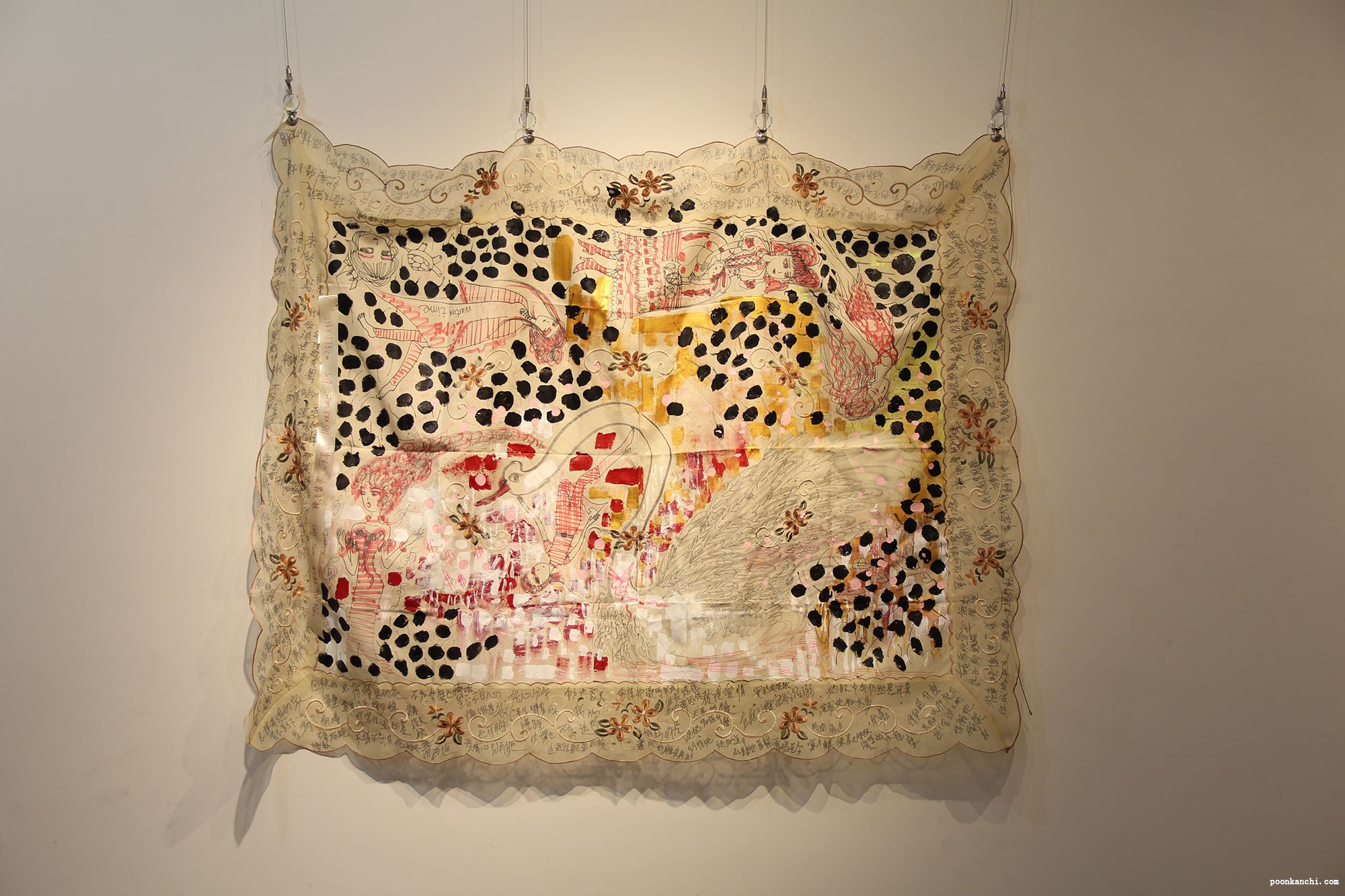 波點天鵝 138x173cm 2019 綜合媒介 潘柬芝 Dots Swan Mixed media POONKANCHI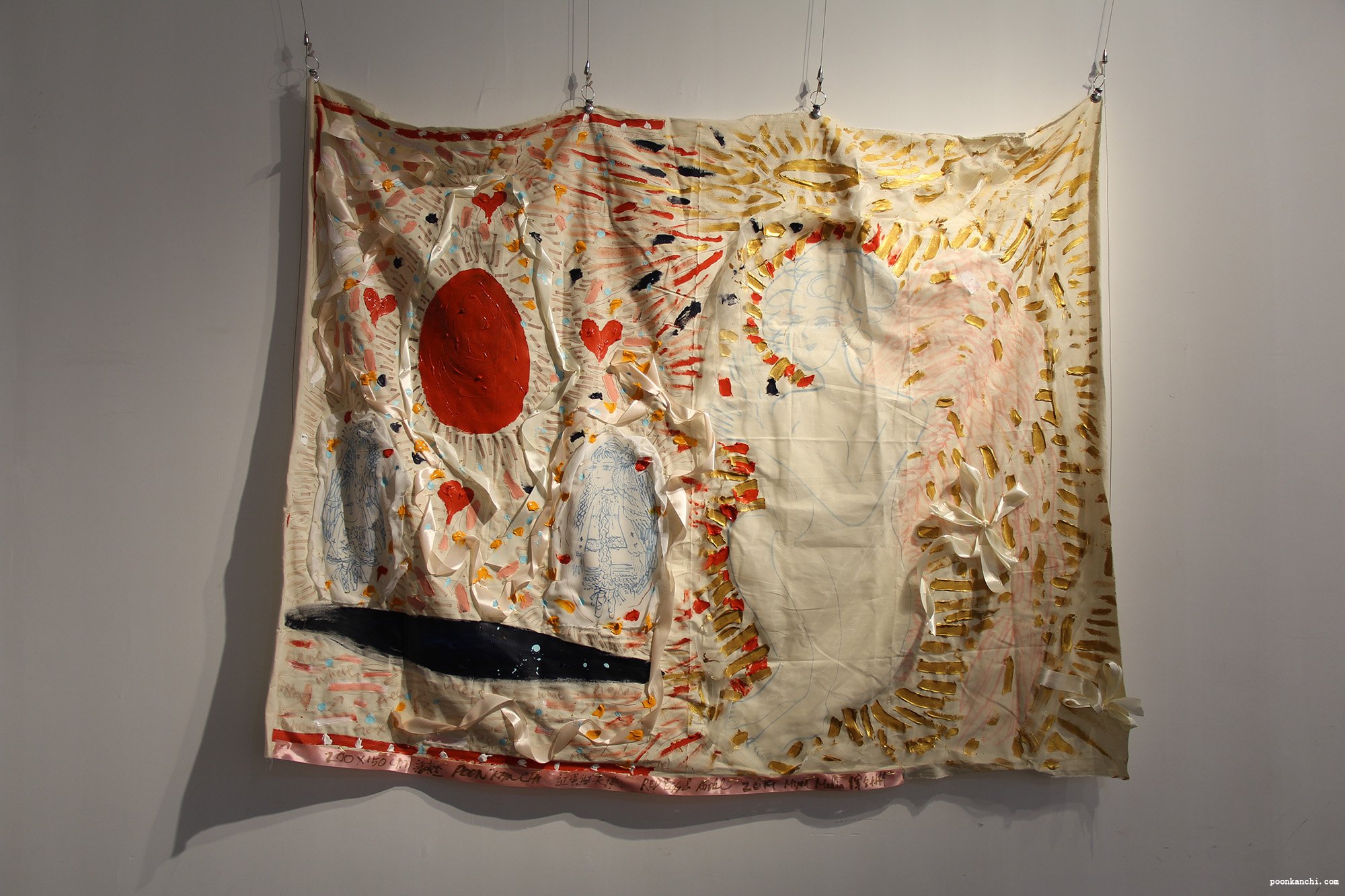 紅蛋和天使 200x150cm 2019 綜合媒介 潘柬芝 Red egg & Angel Mixed media POONKANCHI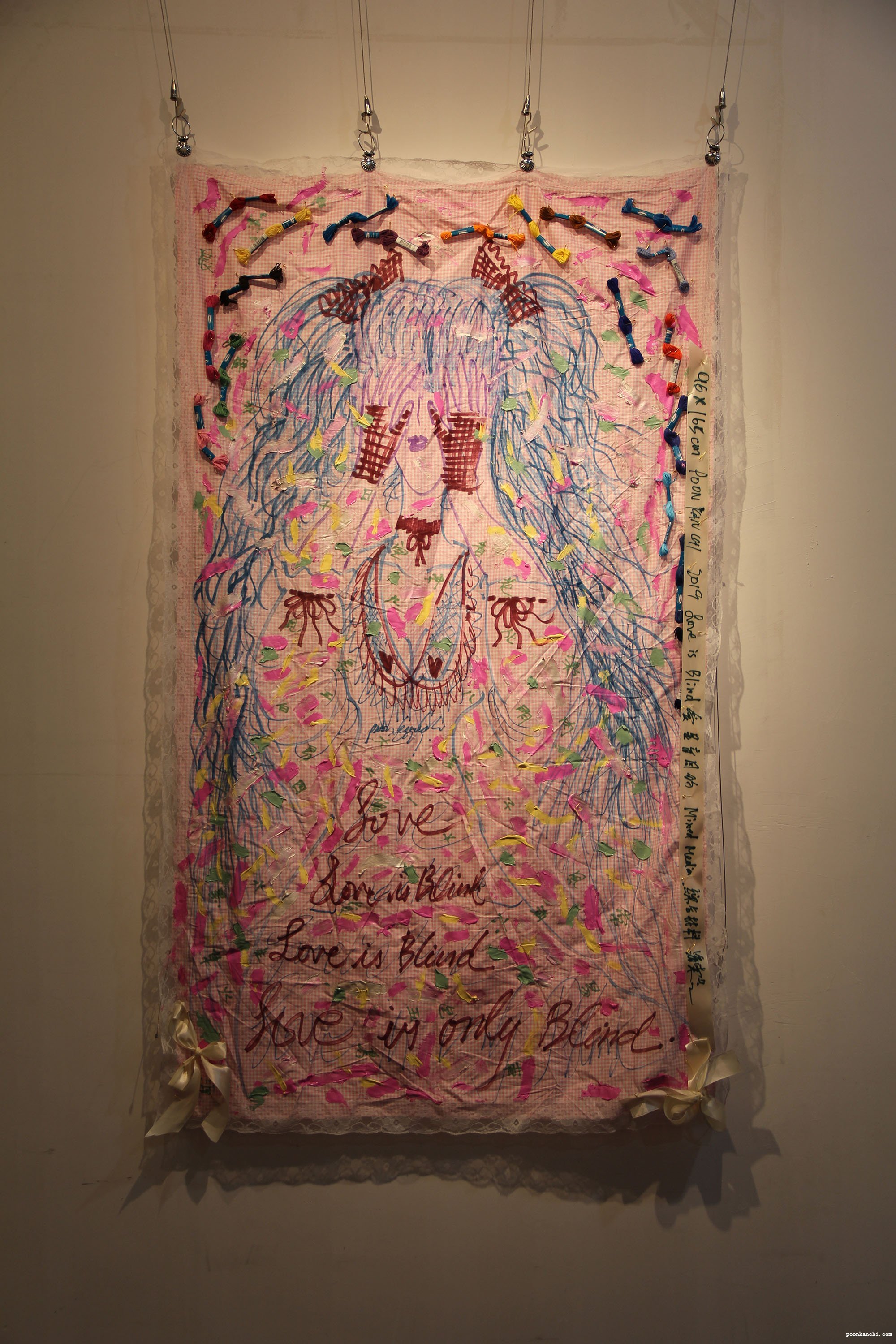 紅蛋和天使 200x150cm 2019 綜合媒介 潘柬芝 Red egg & Angel Mixed media POONKANCHI
Exhibition Photos: